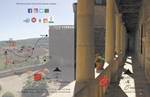 Around
Cultural heritage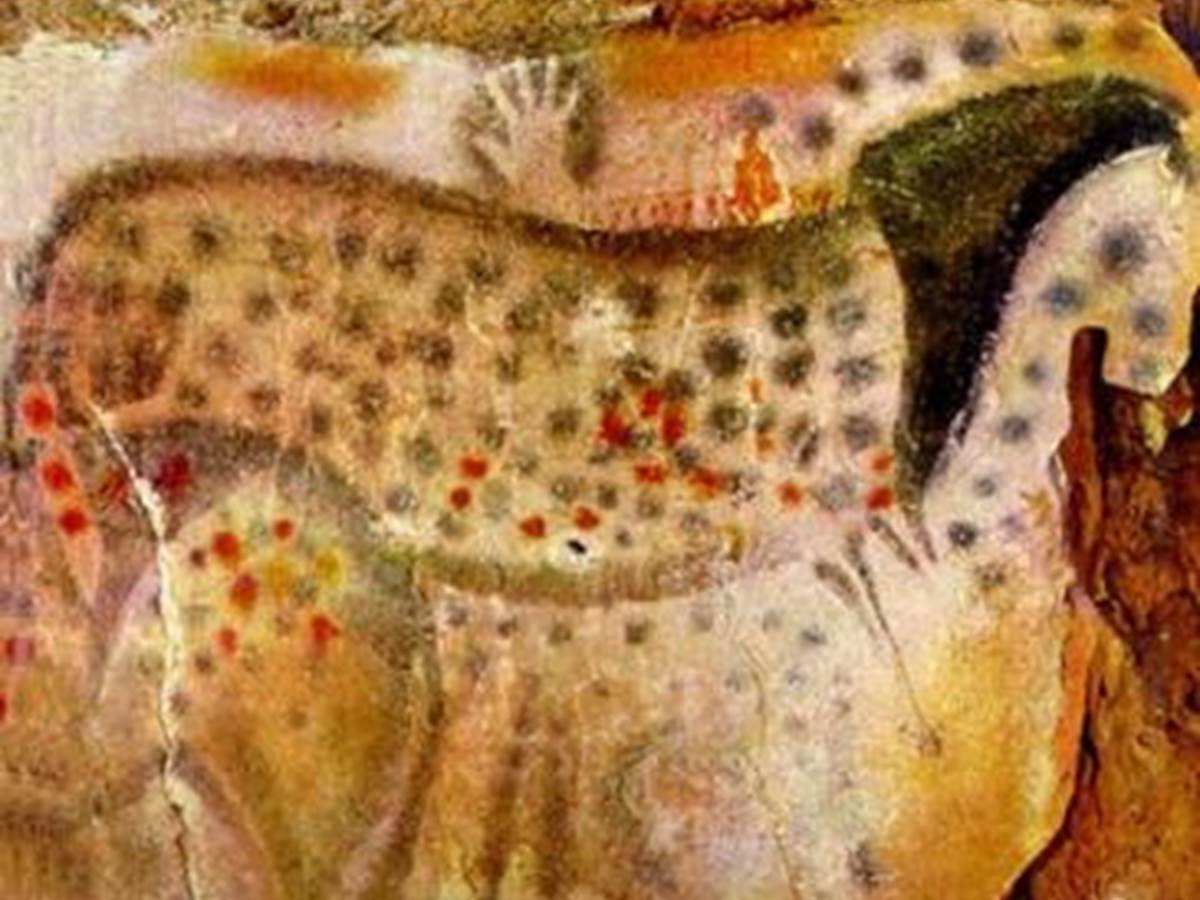 to 10 Km in our area
Grotte du Pech-Merle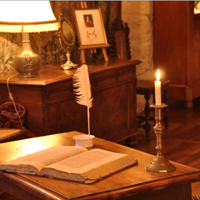 Cultural heritage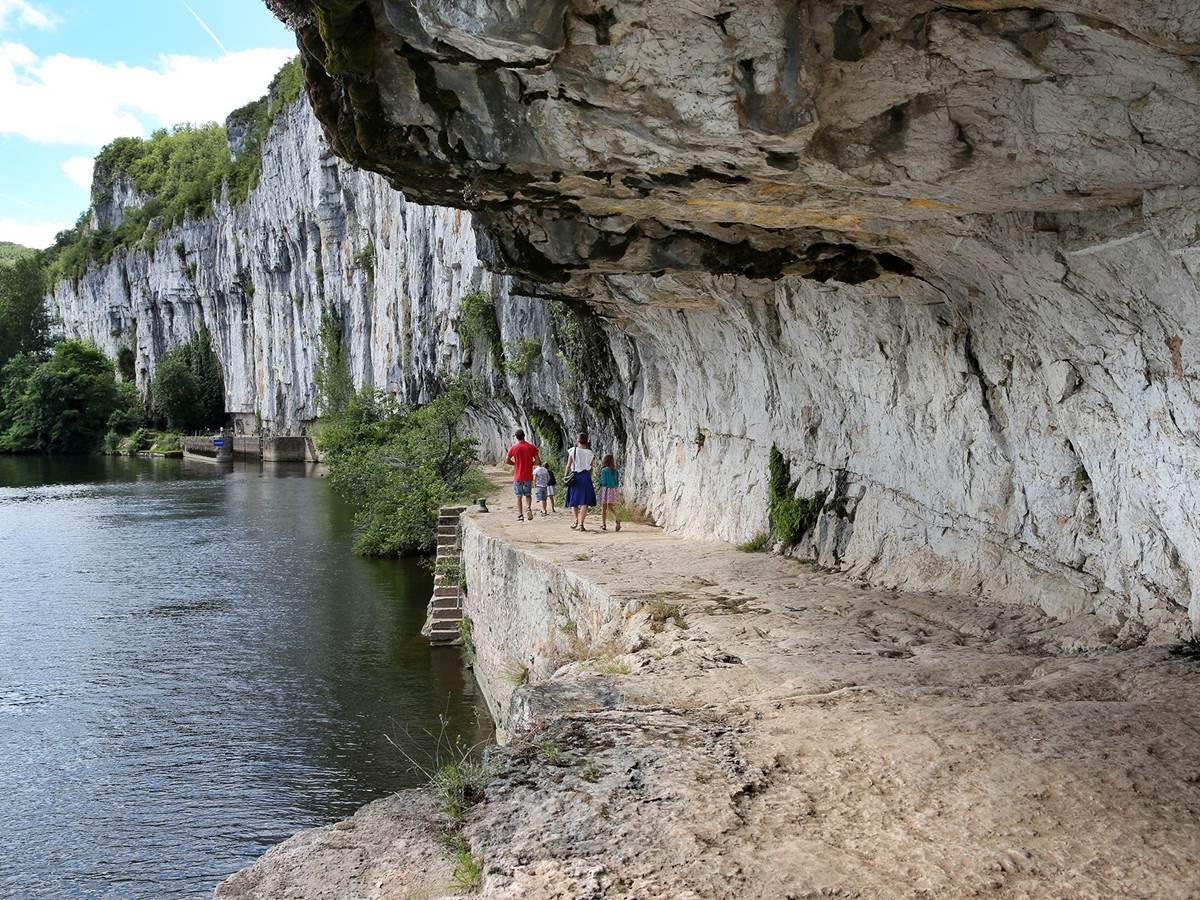 to 9 Km in our area
Chemin de Halage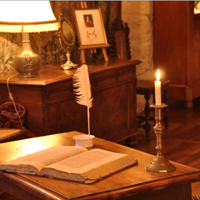 Cultural heritage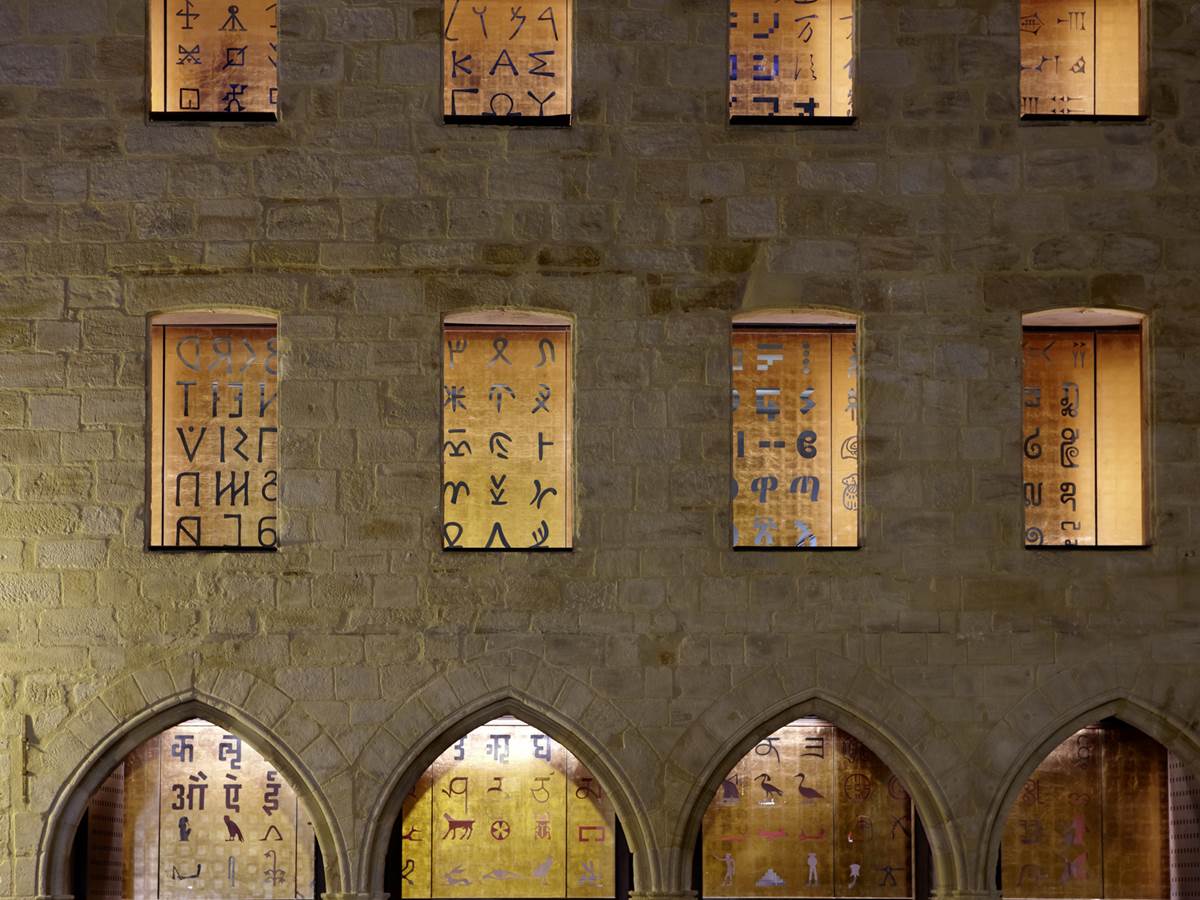 to 27.7 Km in our area
Musée Champollion - Les Ecritures du Monde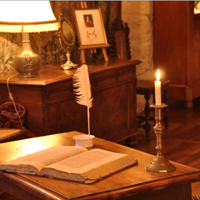 Hotels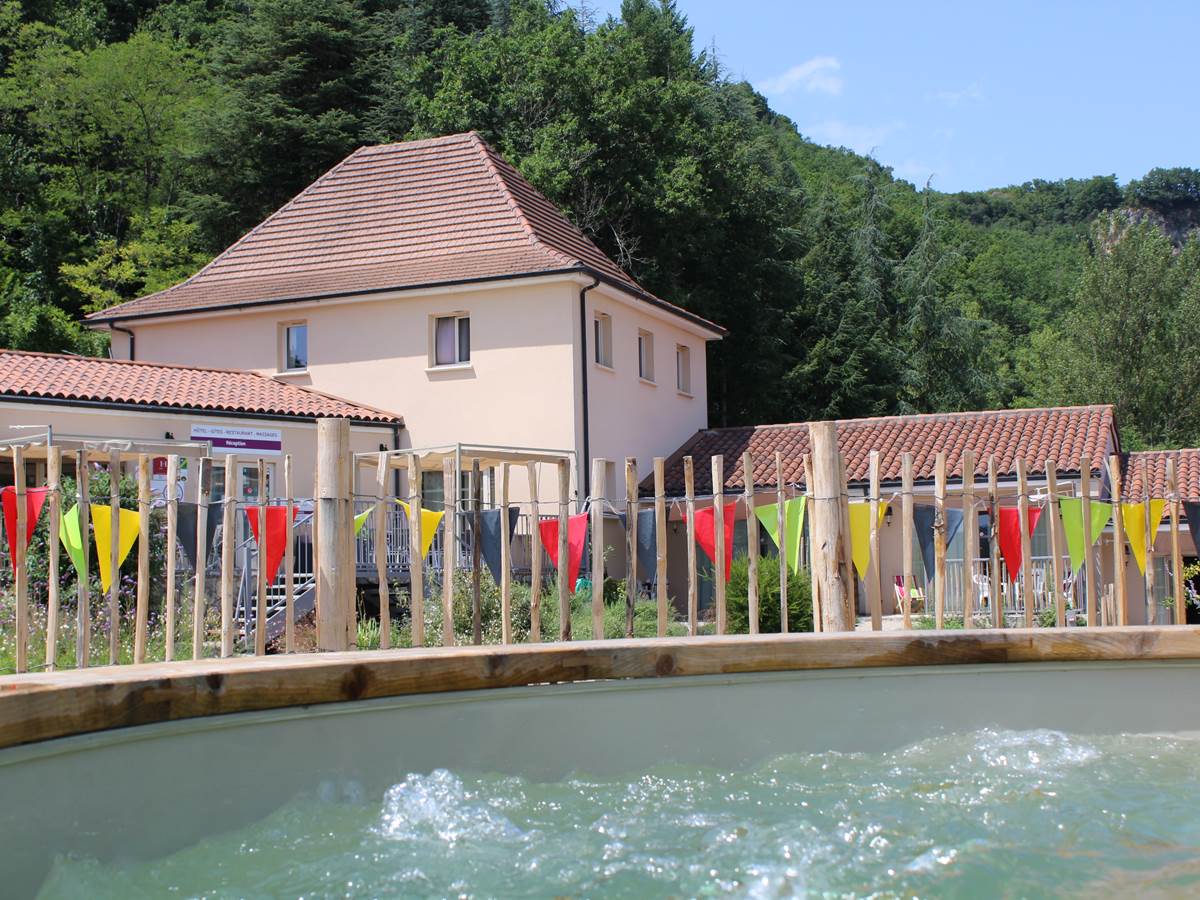 to 7.6 Km in our area
Logis Hôtel Gîté étape La Peyrade
Niché entre la Vallée du Lot et la Vallée du Célé , aux portes de l'Aveyron , à 25km de Figeac et sur la route de Saint Cirq Lapopie, Rocamadour, Pech Merle, l'hôtel et Gîte étape La Peyrade est l'endroit idéal pour poser vos valises le temps d'une escale dans le Lot . Pour votre séjour, vous bénéficierez d'une chambre de plain-pied, accessible directement par l'extérieure. Vous bénéficierez d'un espace de 27m² avec salle de douche et Wc séparés, avec une terrasse extérieure sur laquelle vous pourrez prendre votre petit déjeuner, flâner, bronzer, vous relaxer et pourquoi pas dîner. Certaines de nos chambres sont équipées de kitchenette vous permettant d'être en total autonomie. Vous pourrez profiter d'un room service ou de la 1/2 pension à votre guise ainsi que des services de l'hôtel labélisé Qualité Tourisme France, Logis, Valeur Parc des Causses du Quercy ...,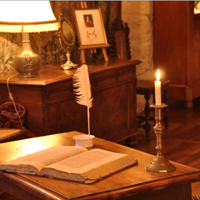 Hotels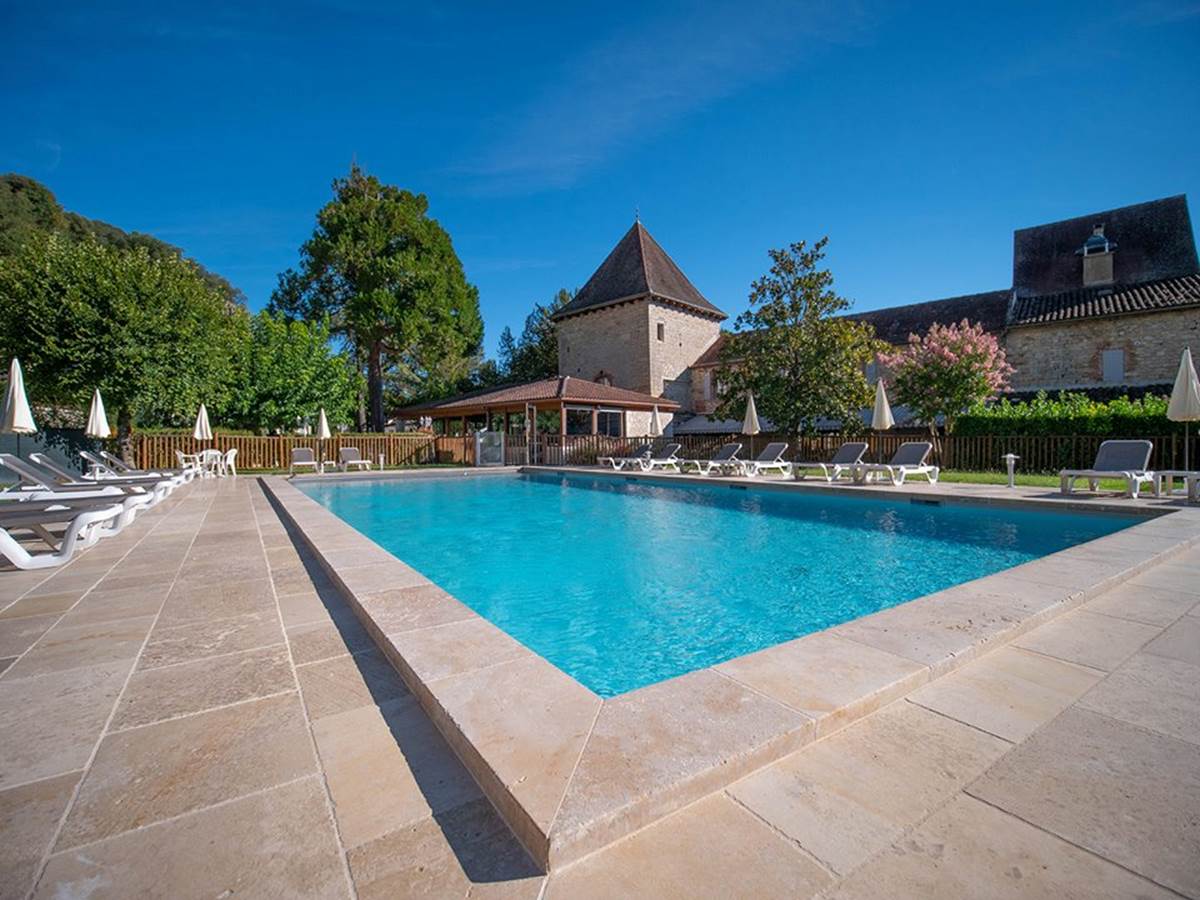 to 16.1 Km in our area
Hôtel Restaurant La Truite Dorée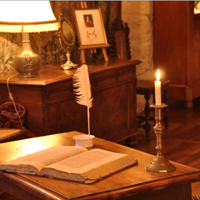 Cultural activity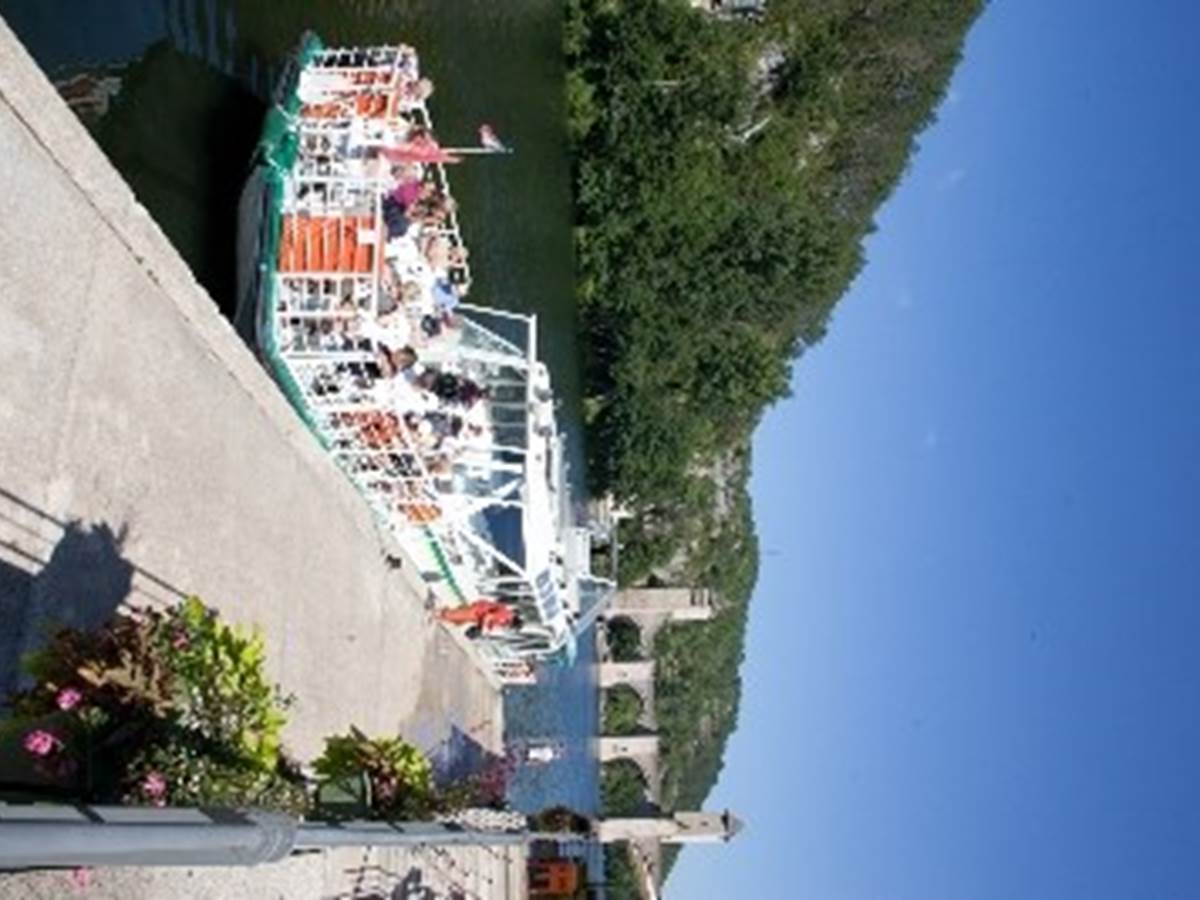 to 25.5 Km in our area
Les Croisières Fénelon - Le Petit Train de Cahors
Embarquez à bord du bateau le Valentré, au pied du célèbre Pont Valentré, pour une croisière commentée en direct, dans le méandre de la ville de Cahors. Vous vivrez l'expérince du passage de l'écluse de Coty . Durée 1h20. Sillonnez les ruelles médiévales de la cité, à bord du Petit Train de Cahors, pour une découverte commentée en direct; vous passerez au pied des principaux monuments de la ville, et découvrirez sa riche histoire. Durée 50 minutes.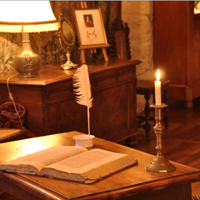 Outdoor accommodation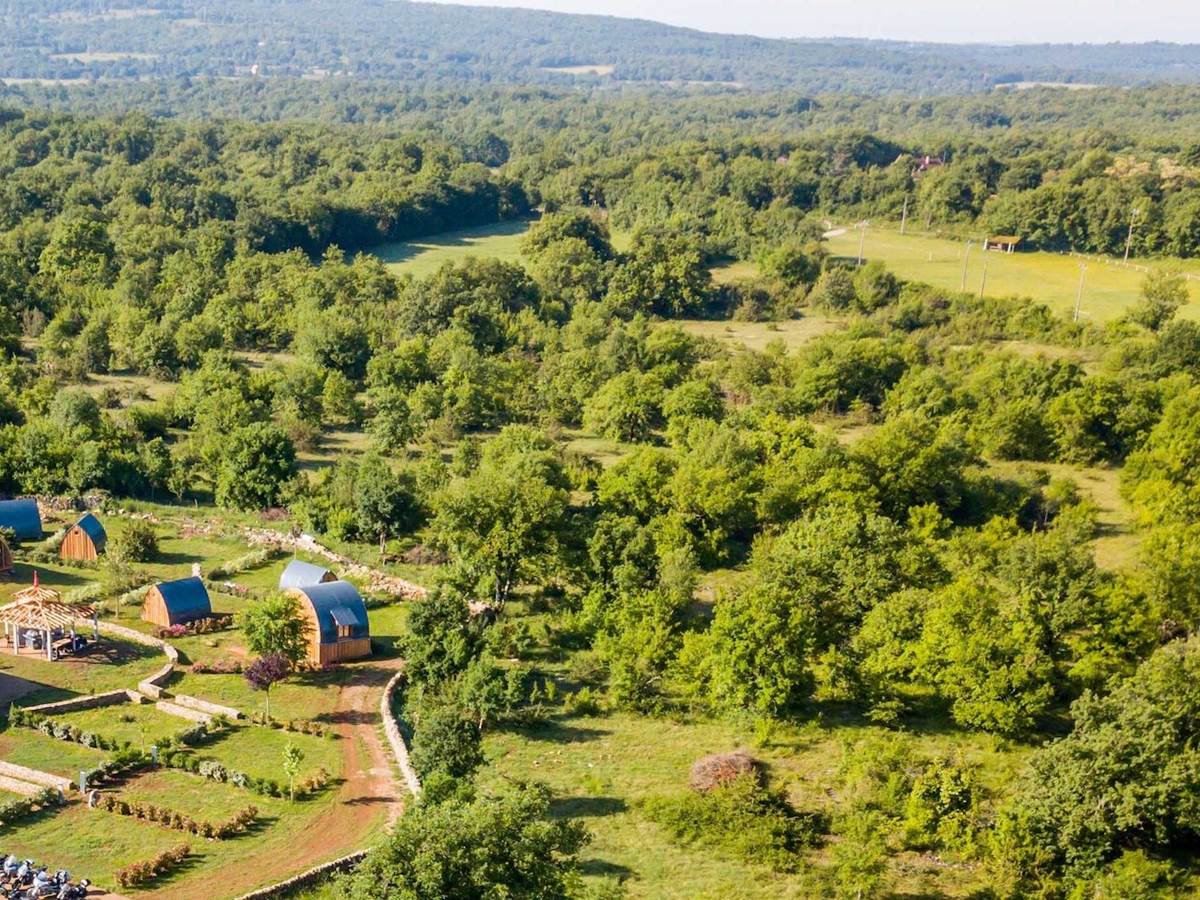 to 21.9 Km in our area
Camping La Devèze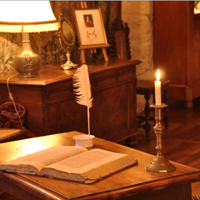 Outdoor accommodation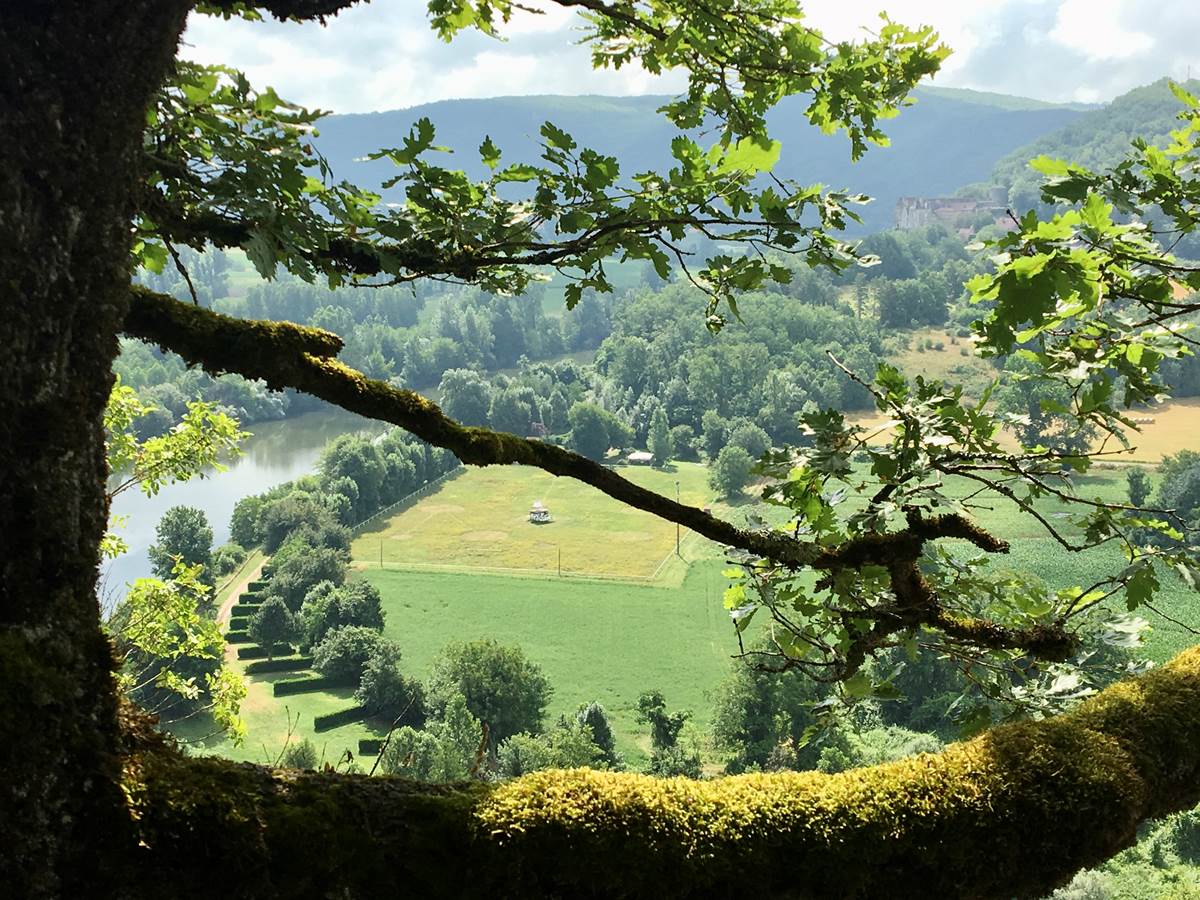 to 0.5 Km in our area
Camping de Cénevières
 Installez-vous dans notre petit camping nature au cœur du Parc Régional des Causses du Quercy ! A deux pas de Saint-Cirq Lapopie ou de la grotte du Pech-Merle, des emplacements spacieux n'attendent que vous pour profiter d'une vue unique sur la rivière Lot : ) Hors du temps à Cénevières, vous pourrez goûter au charme des environs au rythme de nombreuses activités : ballades en pleine nature (kayak, VTT, rando), dégustations culinaires, visite du magnifique Château de Cénevières en surplomb, pêche au gros, exploration géologique.. ? Un infini de possibilités s'offre à vous ! Désireux de vous offrir le meilleur du Lot, vous serez conquis par notre accueil aux petits soins pour faire de vos vacances un moment magique et relaxant !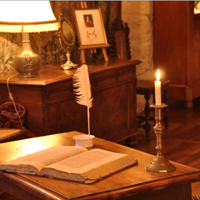 Hotels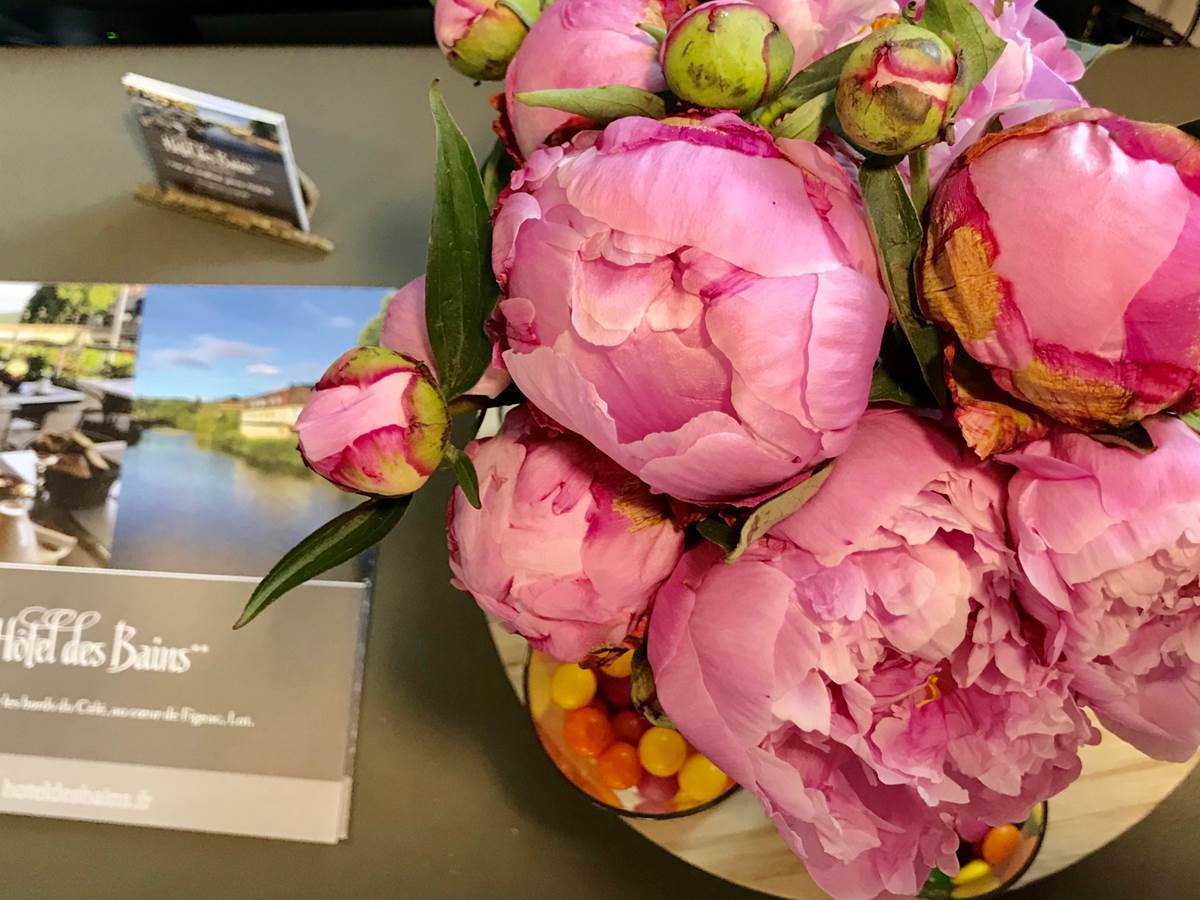 to 27.5 Km in our area
Hôtel des Bains
Situé sur les bords du Célé, au cœur de Figeac (Lot), L'Hôtel des Bains vous accueille depuis de nombreuses années que vous soyez de passage sur le chemin de St Jacques (GR65), pour un séjour seul, en couple, en famille ou pour affaires dans la cité de Champollion. Idéalement situés au cœur d'un territoire riche en lieux d'exception, sur une terre de nature préservée et de saveurs à découvrir ou redécouvrir... A deux pas du centre historique de Figeac, tout en profitant du calme et de la proximité de la rivière. Nous avons à cœur de vous proposer un séjour des plus agréables dans notre établissement familial, dans une bâtisse pleine de charme! Et au meilleur prix bien sûr! Réserver en direct c'est payer systématiquement 8% moins cher que sur les plateformes de revente et participer directement à l'économie locale... N'hésitez pas à nous appeler pour trouver la chambre la plus adaptée à vos envies et besoins. Petits chiens acceptés sur demande préalable, avec leur panière ou tapis pour dormir.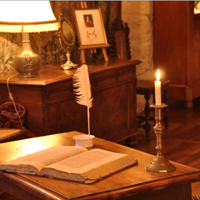 Rental accommodation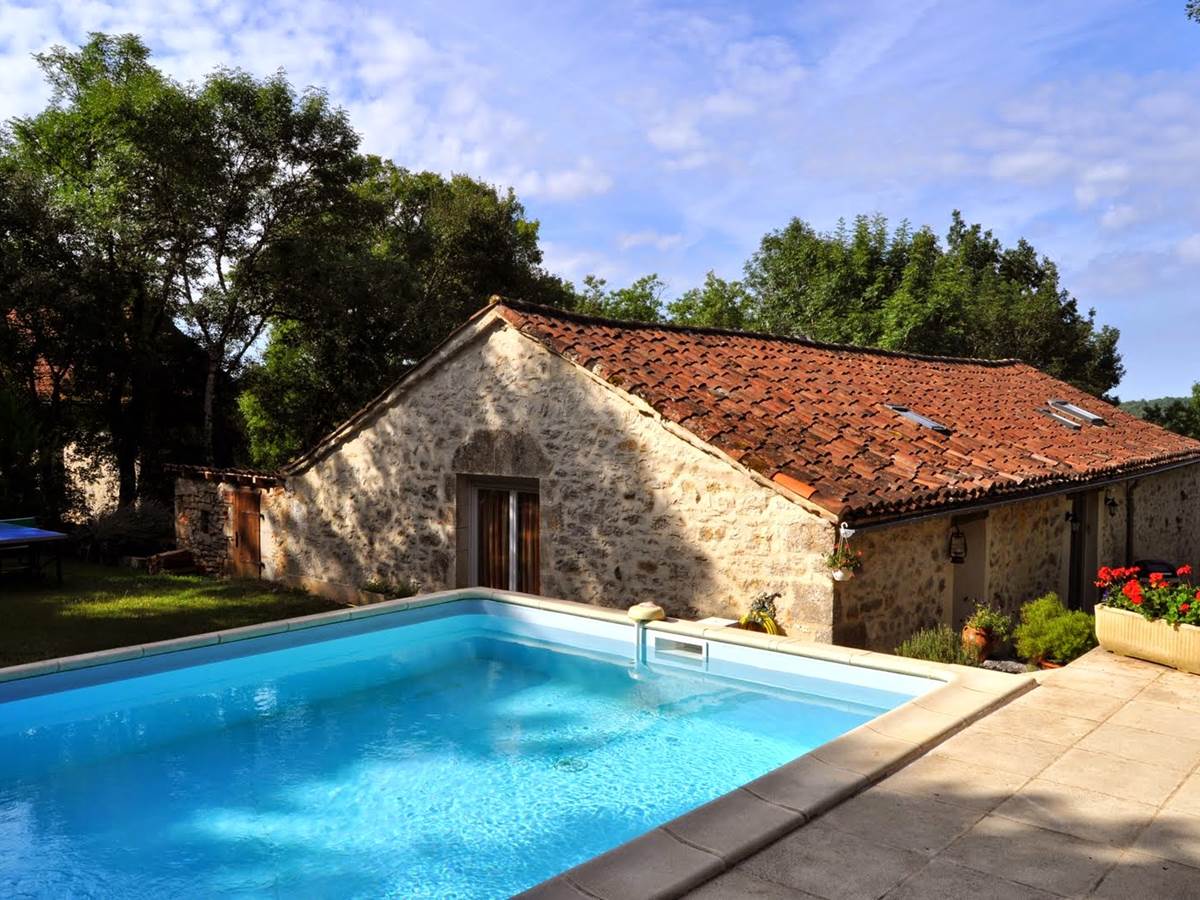 to 8.7 Km in our area
The Rocassiera.
As a couple, family, friends or why not alone, we welcome you all year round in our guest house ideally located 5 km from Saint Cirq Lapopie. It is in an old barn, made of stones and century-old beams that we have fitted out 2 comfortable and spacious guest rooms. Each of our rooms has an independent entrance, a living room, a bathroom with a walk-in shower and a separate toilet. A courtesy tray with kettle, teas and infusions is also available as well as a small fridge and a microwave oven. You will have access to wifi and a free parking space. In summer, you can enjoy the swimming pool and in the evening, by joining us for the table d'hôtes (on reservation and depending on our availability), it is a moment of exchange and conviviality that we will all share together in front dishes where local and garden products are in the spotlight. The tranquility of the place will bring you peace and relaxation in a region rich in discoveries ... The Lot can be discovered in many ways.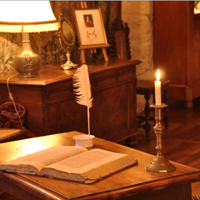 Rental accommodation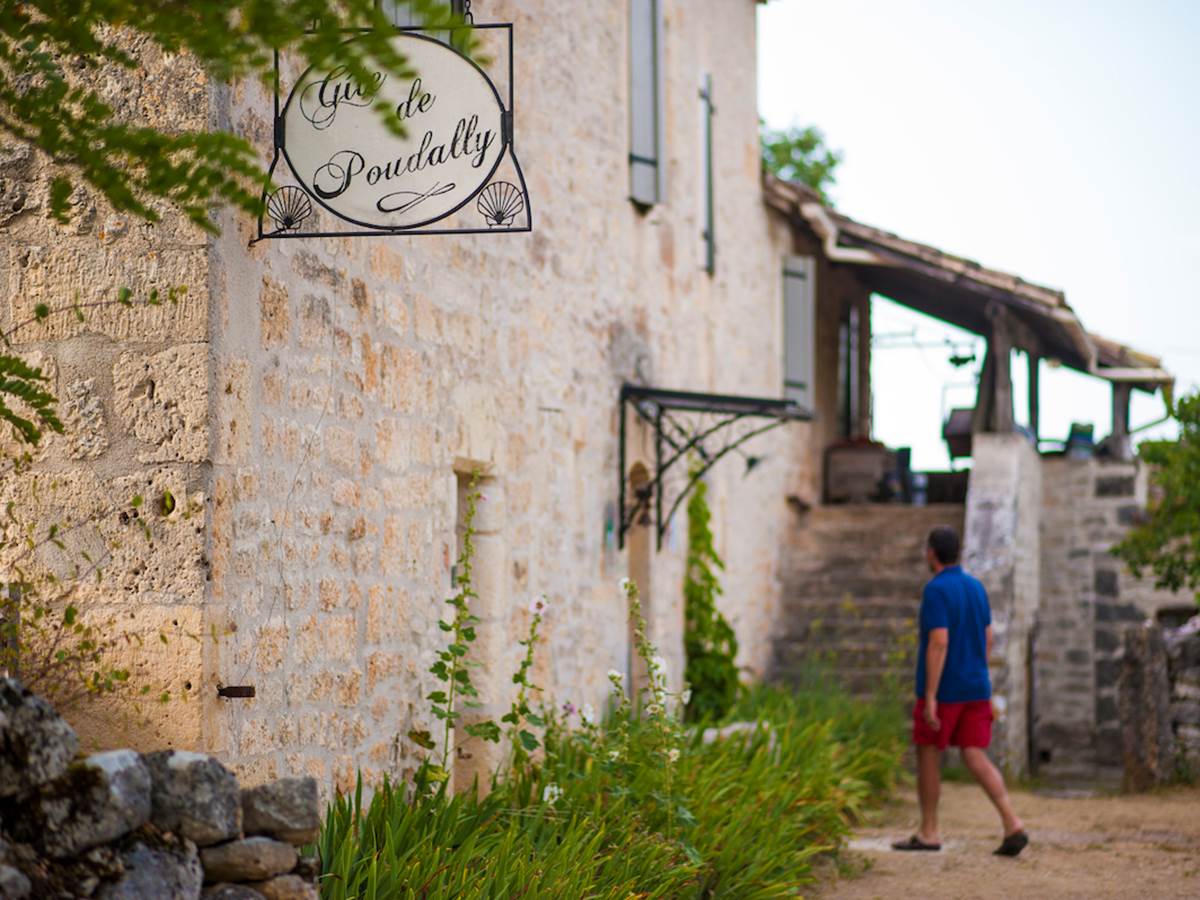 to 18.8 Km in our area
Tent Lodge in Poudally.
Come and recharge your batteries in a lodge tent in the heart of the Causses du Quercy Regional Natural Park ... come and rediscover the song of birds, and live in harmony with nature: life at the lodge is as much inside as in the outside thanks to the large opening over its entire width of the tent, nothing better to observe our starry night! The lodge was designed as a loft with all the necessary comfort for a good holiday: bathroom with bathtub, kitchen equipped for 4 people, part bedroom with a 140cm bed and part sofa with a trundle bed for 2 children, a large 10m2 terrace at the foot of our old oak with a swing to receive your good times around an aperitif, .... On site, we provide you with a backpack to discover nature, with a butterfly net, a pair of binoculars, an aspi-insect and a magnifying glass to observe them, booklets on the plants and animals of the Causses, ...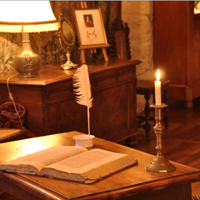 Outdoor accommodation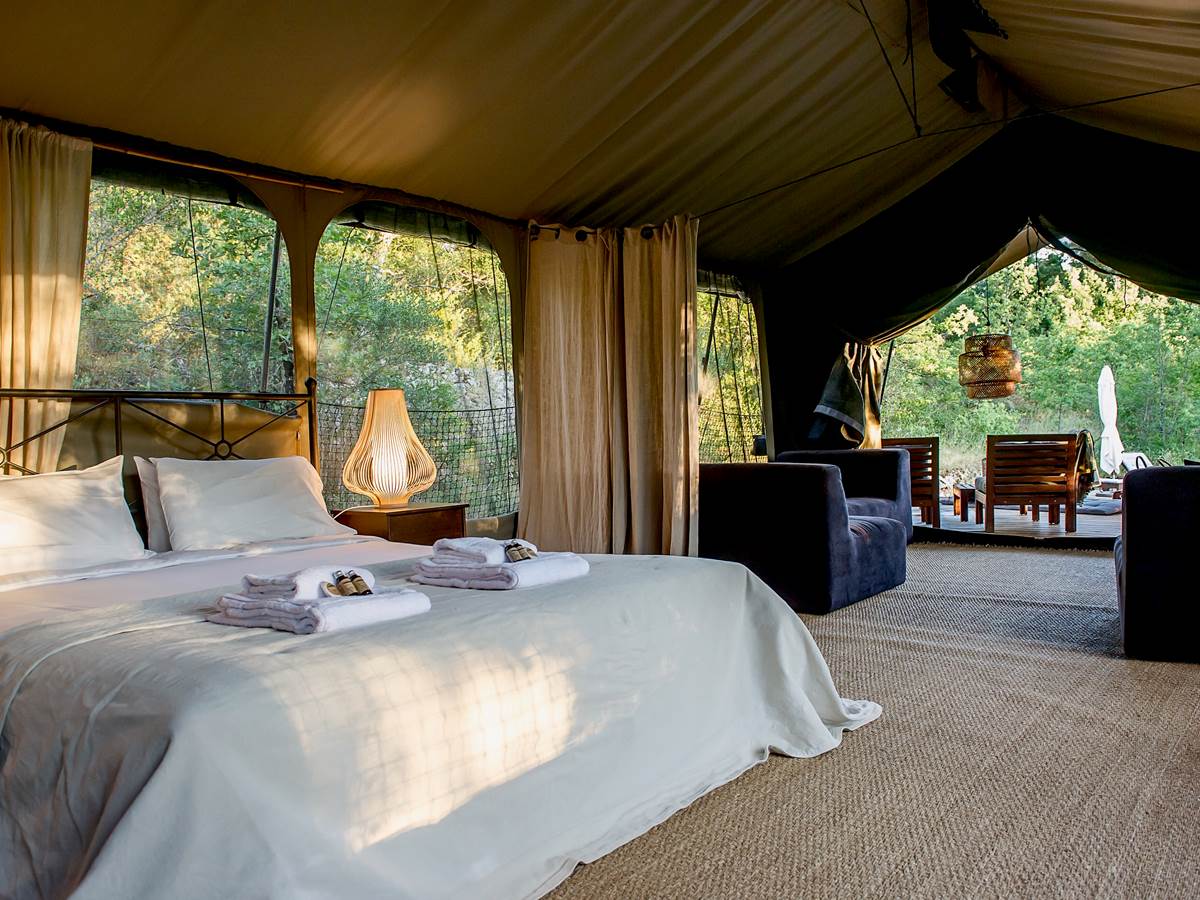 to 7.8 Km in our area
Aux Lodges du Mas de Nadal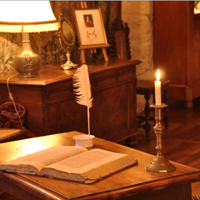 Outdoor accommodation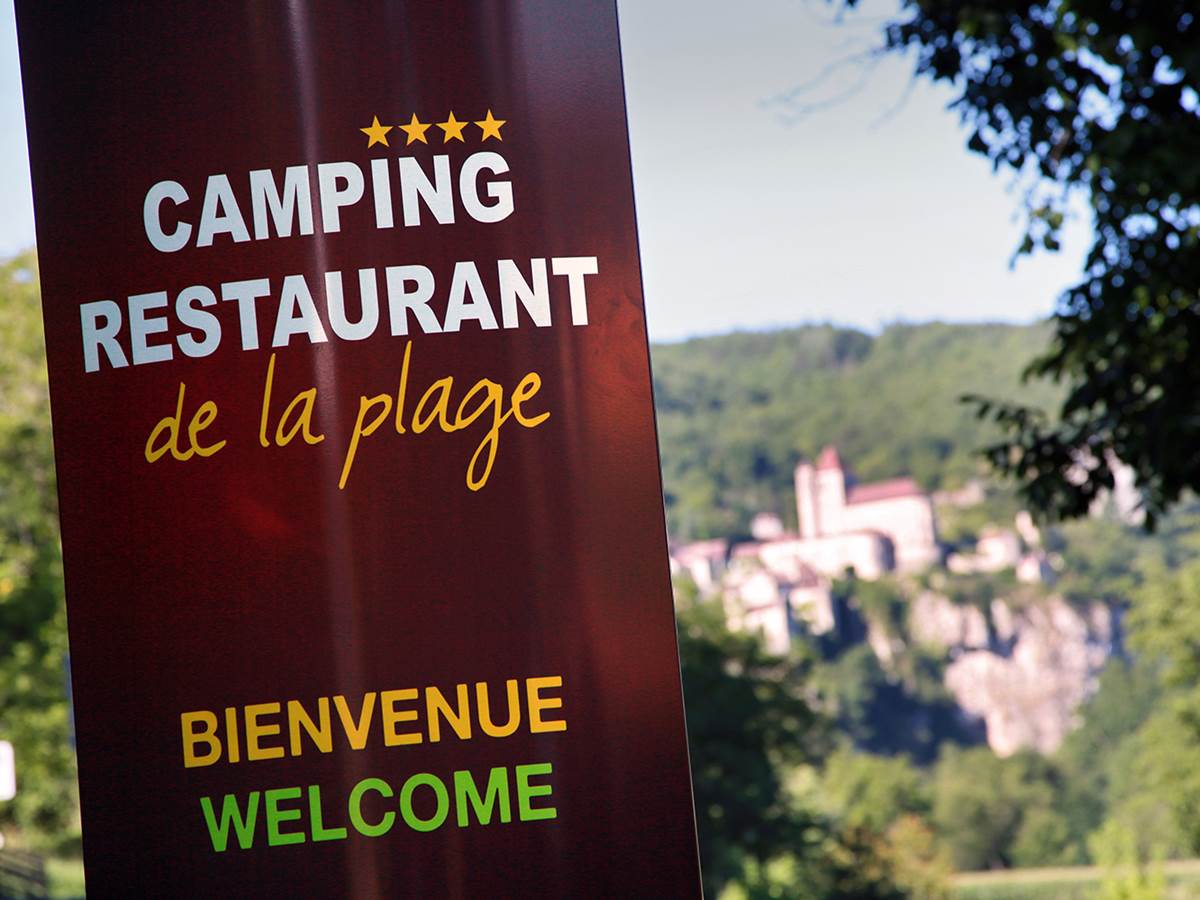 to 5.8 Km in our area
Camping de la Plage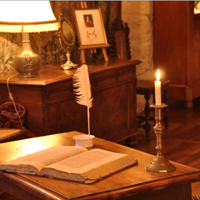 Rental accommodation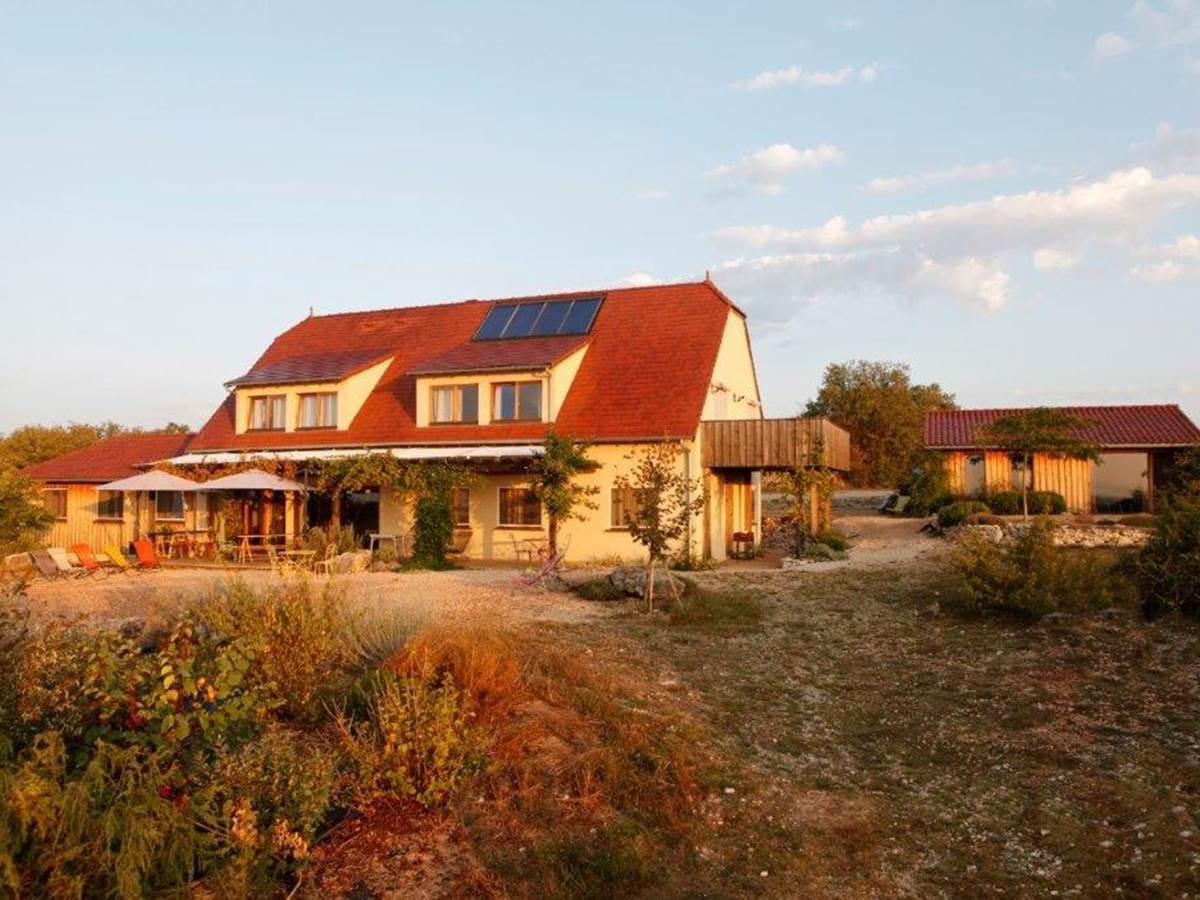 to 14.7 Km in our area
Ecoasis .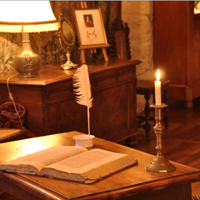 Hotels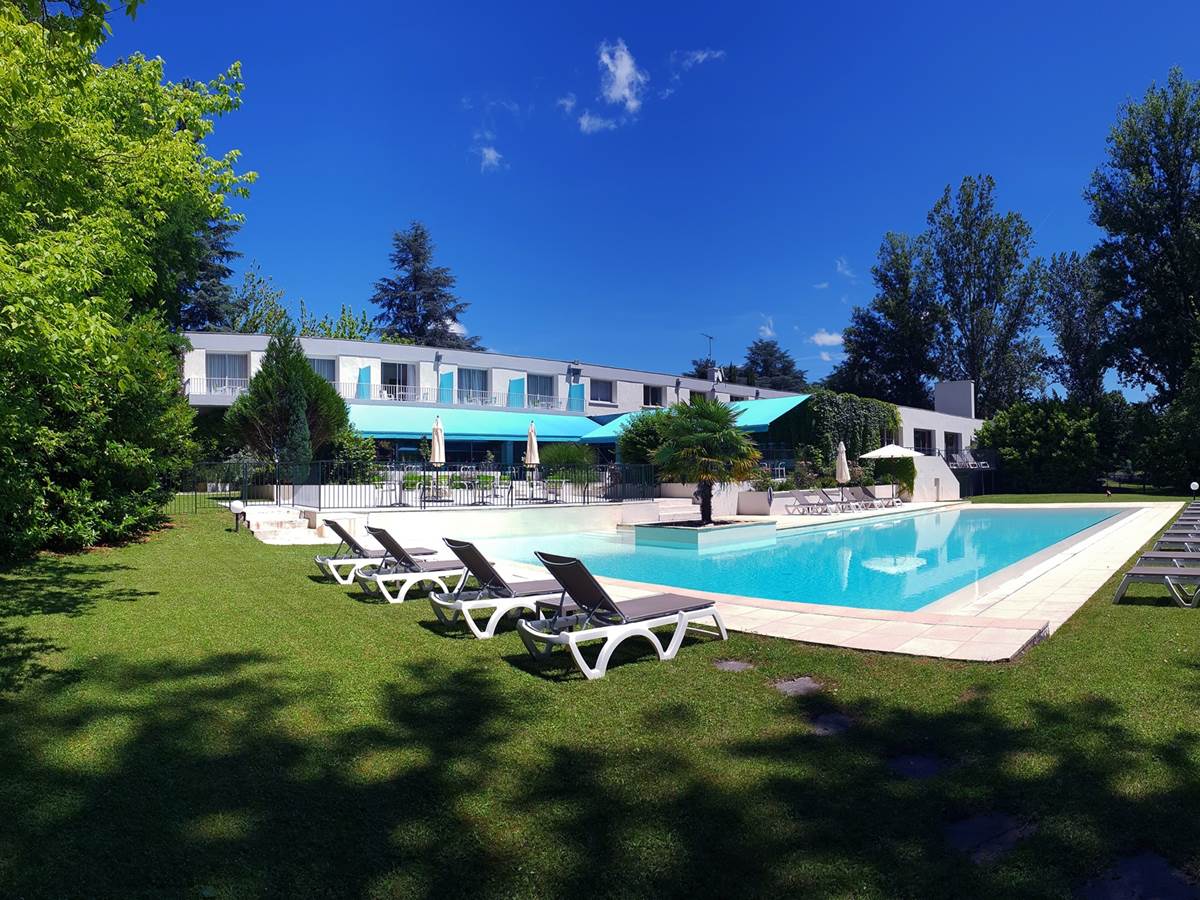 to 8 Km in our area
Cajarc Blue Hotel & Spa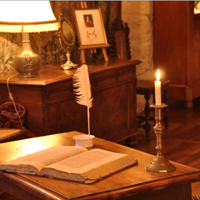 Outdoor accommodation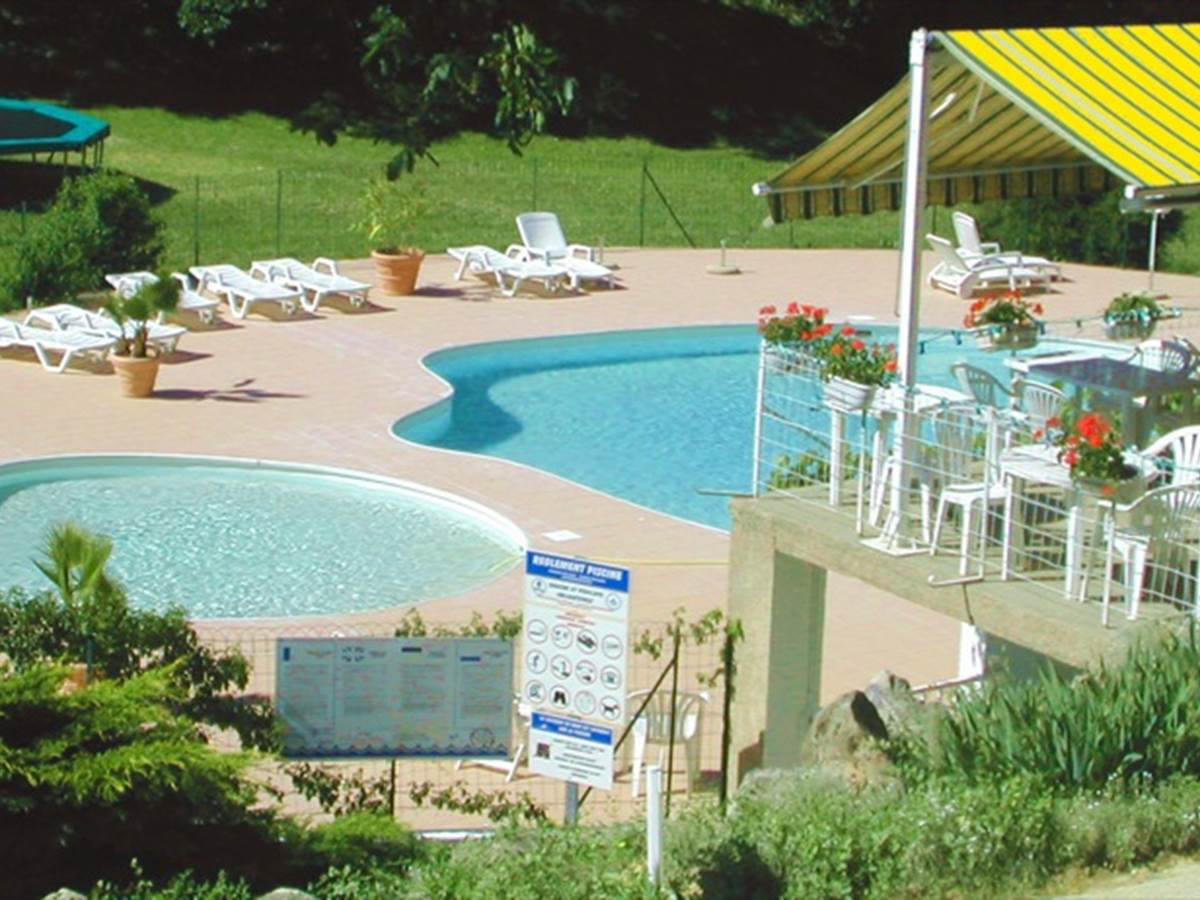 to 6 Km in our area
Camping La Truffière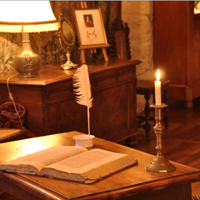 Sport activities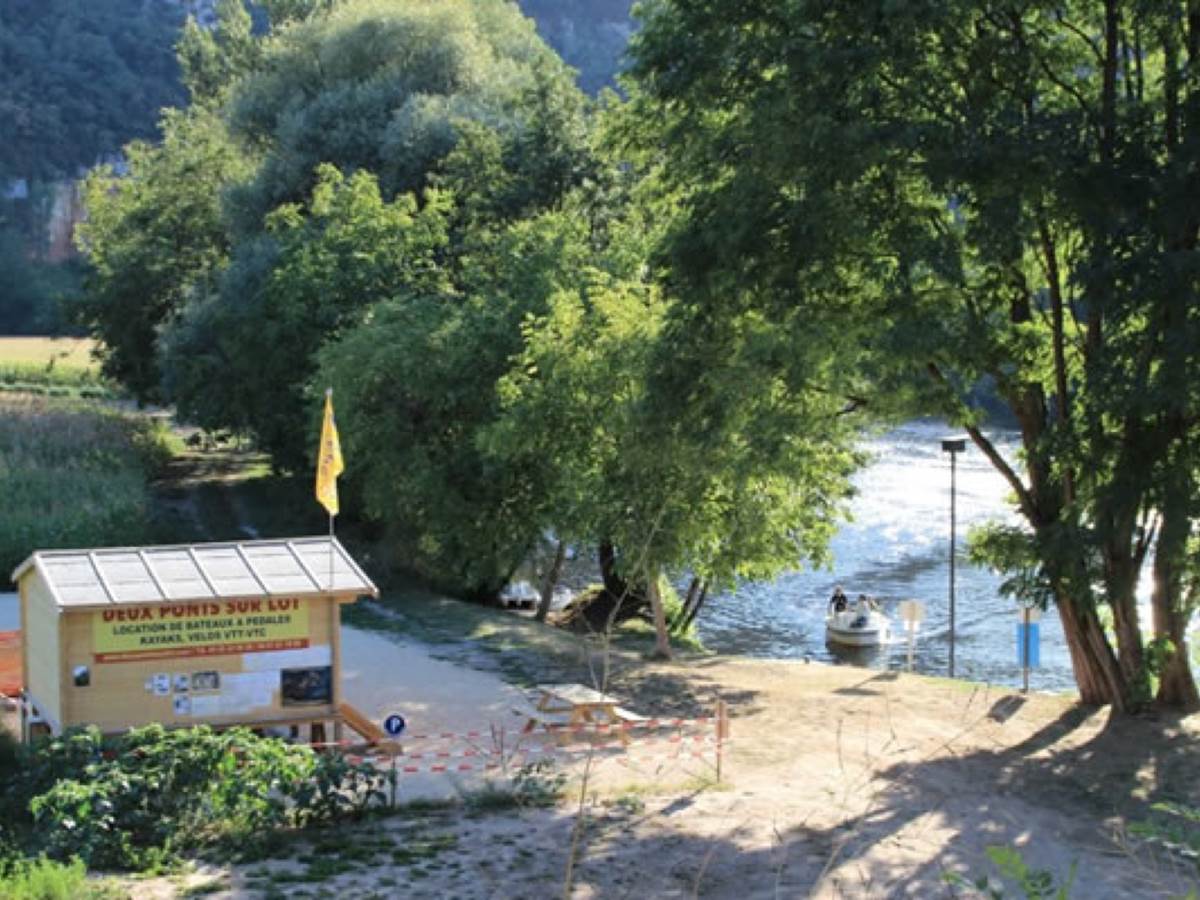 to 0.9 Km in our area
Base de loisirs "2 ponts sur Lot" - VTT, Vélos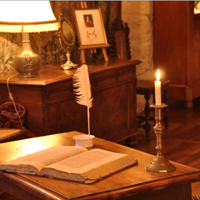 Cultural heritage
to 20.6 Km in our area
Grotte de Foissac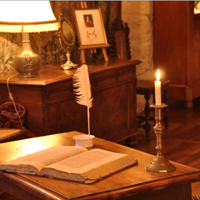 Rental accommodation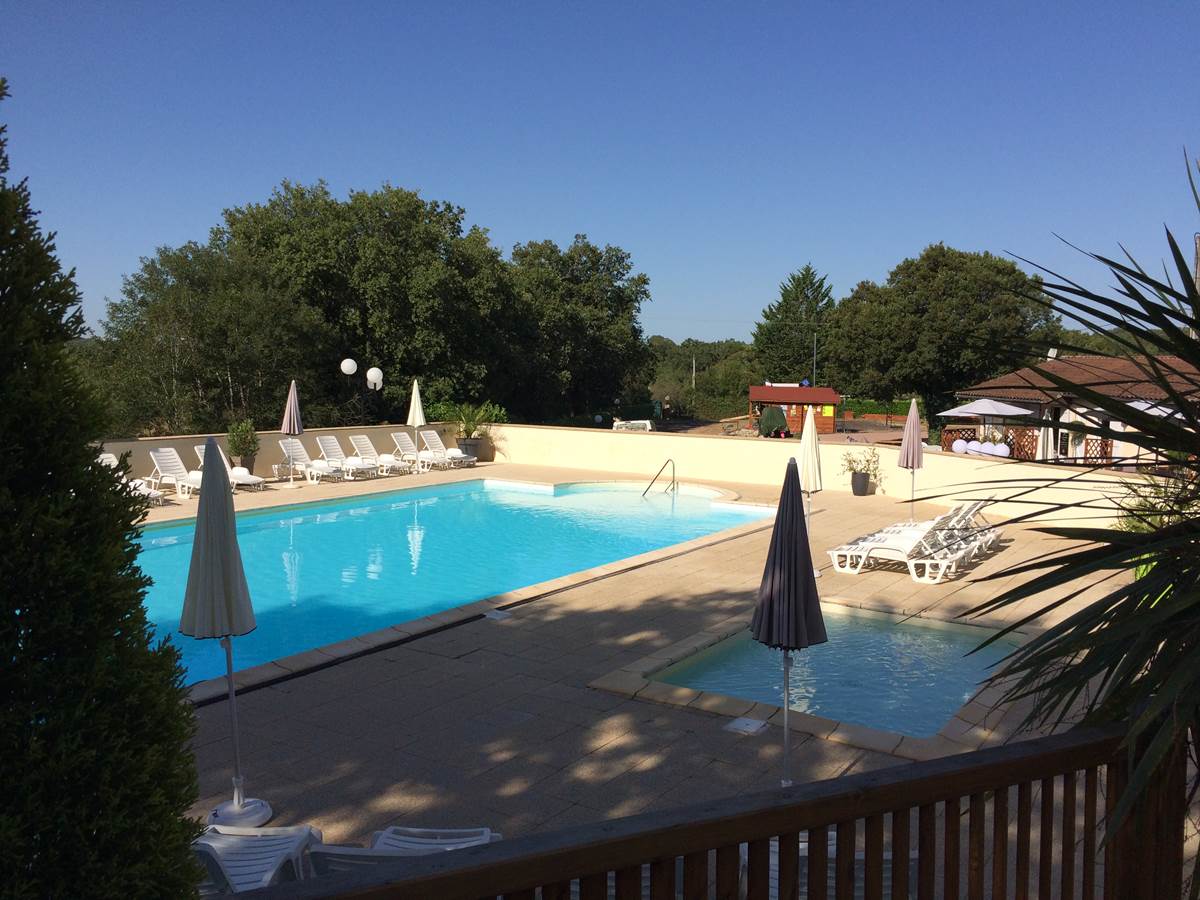 to 14 Km in our area
Les Sentiers du Causse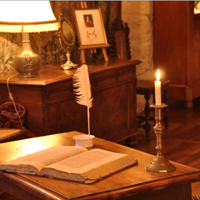 Festivals and events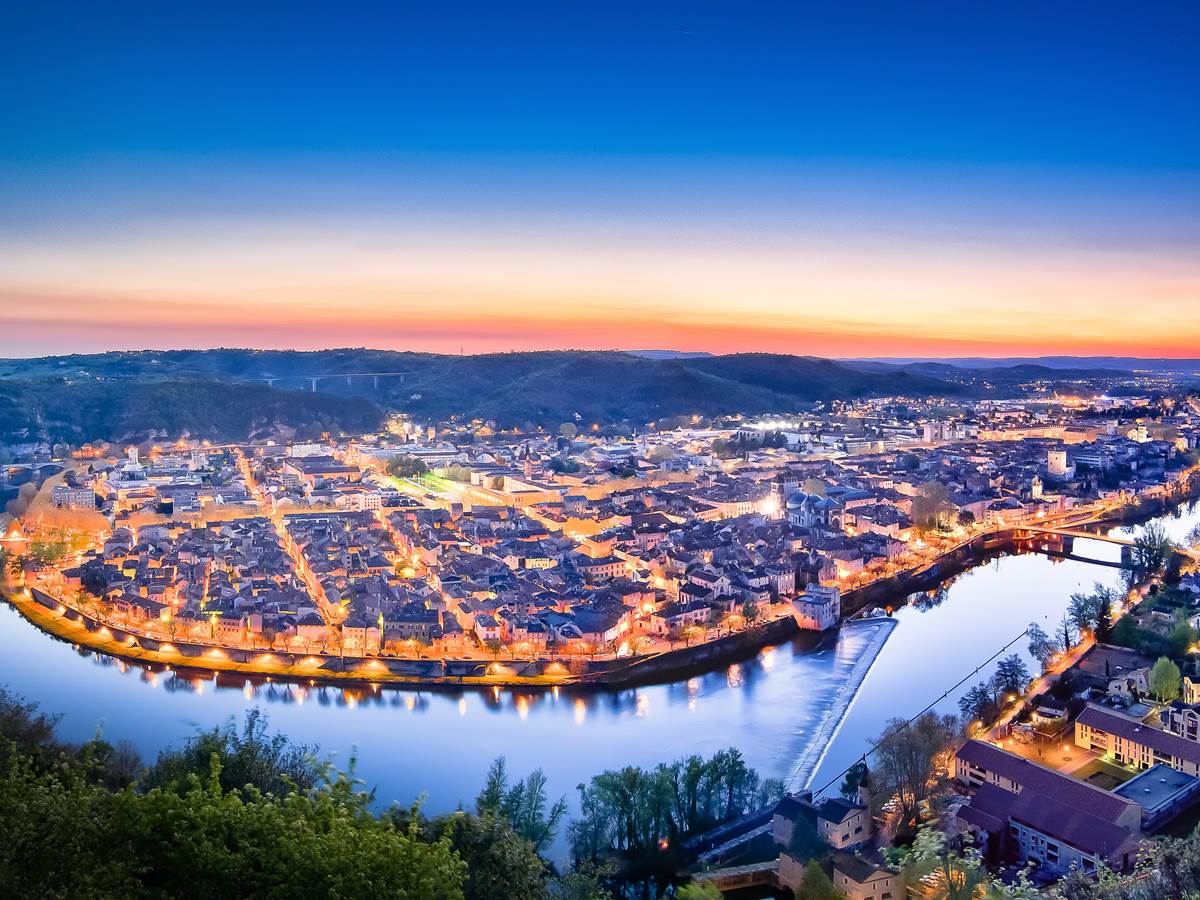 to 24.9 Km in our area
Lot Tourisme - Agence de Développement Touristique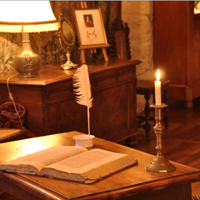 Rental accommodation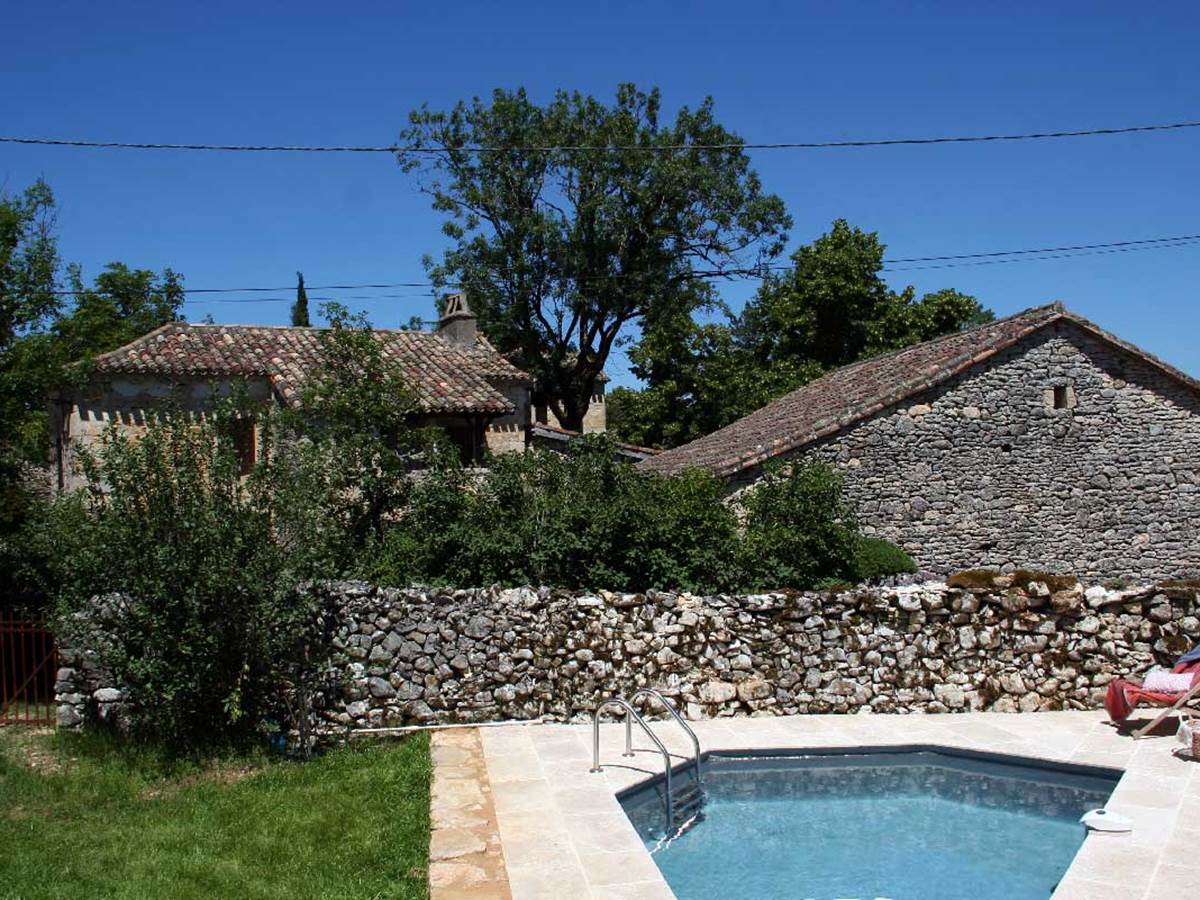 to 20.3 Km in our area
The gites of Mas d'Aspech
Les gîtes du Mas d'Aspech sont un ensemble de gîtes dans le Lot (46) l'Hérault (34) l'Aveyron (12). Dans le Quercy deux maisons Quercynoises (La Tuile à Loups et la Chevalière) et un ancien pigeonnier gîte insolite et atypique , ces gîtes sont situés non loin d'un tout petit hameau de charme dans le Quercy, le Mas d'Aspech. La maison du Cap d'Agde elle est située en front de mer au Cap d'Agde, elle fait partie de l'histoire familliale comme les autres gîtes et notament le gîte de Curières en Aveyron sur le plateau de l'Aubrac proche de Laguiole. Petit gîte niché sur le flanc d'une montagne surplombant une petite vallée tranquille dans un village typique de l' Aveyron. COVID 19 - sachez que l'ensemble des réservations seront annulables selon le dispositif d'état à savoir tout acompte sera transformé en avoir 18 mois puis remboursable. Merci à vous et prenez soin de vous ! autres annulations possibles selon les cas.