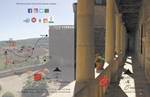 Visite Patrimoine Culturel
Château de Cénevières
Book here!
Loading in progress…

Payment secured by






Tours of 10 furnished rooms, tapestries, library, terraces and gardens
The castle of Cénevières appears in 763 during the capture of the Duke of Aquitaine Gaiffier by Pépin Le Bref. The powerful family of Gourdon will transform it into a fortified place to fight against the English during the 100 years war.

Antoine de Gourdon takes part in the Italian wars with François 1er. He brought back the love of Renaissance architecture and embellished his castle in 1550. He converted to Protestantism, participated in the wars of religion, received Henri IV there before the attack on Cahors in May 1580. You will see one of the firecrackers which was used to break down the gates of the city.

During more than 1 hour of visit, you will be able to see 10 furnished rooms (XII °, XVI °, XVIII ° s) with tapestries, a library, a ceiling decorated in the XVI ° s with tulips and the city of Constantinople. Note a very rare Alchemy cabinet with paintings on the theme of Ovid's Metamorphoses.
The tour ends with an old kitchen with utensils, dungeons, a chapel and a prison, old weapons and armor.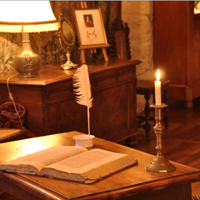 Your Comfort, Our Services
Car park
Coach parking
Disabled access
Park
Pets not allowed
Picnic area
Shop
Shops
Tourist information
Wifi
Our News
02 nov. 20
FERMETURE REGLEMENTAIRE LUTTE ANTI COVID 19 à compter du VENDREDI 30 OCTOBRE 2020
En application des textes réglementaires, le châte...